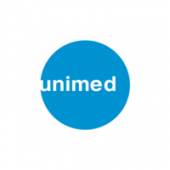 25 July 2023
Global Youth Dialogue on Sustainable Livestock Transformation
CALL FOR APPLICATIONS
FAO, in collaboration with Mediterranean Universities Union (UNIMED), is organizing the Global Youth Dialogue on Sustainable Livestock Transformation in parallel to the FAO Global Conference on Sustainable Livestock Transformation.
WHEN: 25–27 September 2023
WHERE: FAO headquarters, Rome (Italy)
The Youth Dialogue was co-created by youth, for youth. It will connect and empower young people around the globe to discuss key priorities and challenges and identify innovative and actionable solutions for sustainable livestock transformation.
The Youth Dialogue will:
· provide youth across the globe with a platform to express and exchange their ideas on sustainable livestock transformation;
· provide an opportunity for young people to engage with representatives of FAO Members, producer organizations, research and academia, development agencies, civil society organizations and the private sector;
· make young people part of the conversation.
The event will bring together up to 200 young people (21-35 years old) from across the world with a professional and/or academic background in livestock.
Apply now!
Deadline for applications is 31 July 2023.