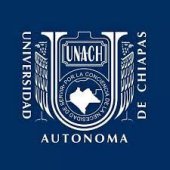 12 June 2023
The Autonomous University of Chiapas (UNACH), through the General Coordination of Inter-institutional Relations, is organising the "International Academic Cooperation and Collaboration Conference JCCAI UNACH 2023", which will take place virtually through the digital platforms Zoom and Facebook Live on 14-21 June, 2023.
The Conference brings together five international experts who will present different strategies and opportunities for international academic cooperation and collaboration. They will also provide information for the participants to reflect on the possibilities of developing joint projects through the various international academic cooperation and collaboration strategies. Roberto Escalante (IAU board member) and Trine Jensen, (IAU Manager, HE & Digital Transformation, Publication and Events), will be part of the speakers.
For more details please see the programe attached below.
The conferences are freely accessible through Facebook and the Zoom platform at the following link:
https://unach-mx.zoom.us/j/84238085117?pwd=bzBPTVdacmY5cmVxckJ0WFlpUlZmdz09
ID : 842 3808 5117
Access code: 933440
Facebook page: https://www.facebook.com/cgriunach
Note : select each date separately. A certificate will be awarded with 80% attendance.