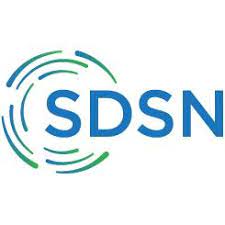 20 April 2022

The SDSN Leadership Council has shared a statement with the UN Member States calling for urgent and intensified diplomacy to end the war in Ukraine.
As our community is well aware, the war in Ukraine threatens the UN Sustainable Development Goals (SDGs) and the Paris Climate Agreement.
Members of the SDSN community are encouraged to share the statement widely with your networks, local press, and on social media, and to sign on using the form on the SDSN site.
UN SDSN encourages you to add your name to this important call to action in pursuit of SDG16 and beyond.
https://www.unsdsn.org/a-message-to-all-un-member-states-and-leaders-of-the-united-nations?utm_source=SDSN&utm_campaign=bcb03336bd-EMAIL_CAMPAIGN_2022_04_19_08_00&utm_medium=email&utm_term=0_2302100059-bcb03336bd-178995471&mc_cid=bcb03336bd&mc_eid=2ecbe45a2f