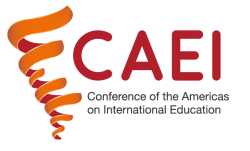 27 January 2023
The CAIE's eighth edition will be taking place in Las Vegas, Nevada, USA, from November 6 to 8, 2023.
CAIE-2023 is being organized as an in-person 3-day event with a projected attendance of 1,000 delegates, making it the perfect venue to learn about emerging paradigms, new strategies, and best practices related to the internationalization of higher education, and to establish strategic connections with representatives from higher-education institutions, associations, and service providers who will take part in the event and Expo CAEI, coming from Canada and the United States but also in large numbers from Latin America and the Caribbean.
To this conference, IAU will be represented by Giorgio Marinoni our Manager, HE and Internationalization policy and projects.
For more information about sponsorship opportunities, please refer to the CAIE website and the attached Sponsorship Guide