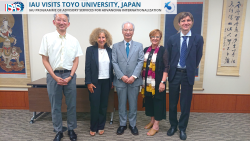 23 July 2019
On 1-3 July 2019, an IAU panel of experts visited Toyo University in Tokyo, Japan, in the framework of an "Assessing Strategy and Monitoring Achievements" strand of service of the IAU ISAS (2.0) programme.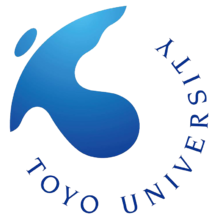 The panel was chaired by Eva Egron-Polak, IAU Former Secretary-General and Senior Fellow, and included Giorgio Marinoni, IAU Manager for Internationalization, Betty Leask, Prof. Emerita, La Trobe University, Melbourne, Australia and Visiting Professor, Centre for International Higher Education (CIHE), Boston College, USA, and Akiyoshi Yonezawa, Vice-Director, International Strategy Office, Tohoku University, Japan,
This IAU advisory service generated an internal process of critical self-analysis of the current internationalization strategy at Toyo University, an IAU member institution. This reflection has already resulted in immediate improvements but will also inform strategic developments for the future. The Expert Panel is currently working on a final report, which will provide external qualitative feedback on Toyo University' internationalization strategy and achievements. This assessment will include constructive recommendations for Toyo university to address current and future challenges and will encourage further progress towards the goals set in the internationalization strategy of the institution.
>> Learn more about IAU's advisory services in internationalization