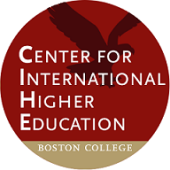 17 October 2022
The Autumn Issue of the International Higher Education - IHE No. 112 is now avalaible.
International Higher Education (IHE), is a quarterly publication launched by the Boston College Center for International Higher Education in Spring 1995 and published by DUZ Academic Publishers, Berlin. This journal publishes insightful, informed, and high-quality commentary and analysis on trends and issues of importance to higher education systems, institutions, and stakeholders around the world.
Among the articles in this latest issue:
Immigration and Higher Education: Competition for Talent
In-Person or Virtual Study for International Students in the United States?
Will China Remain a Top Player in the International Education Market?
Interested readers can find the full issue online.