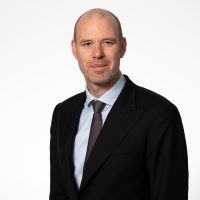 Dr. Andreas Corcoran took up the position as Deputy Secretary General of the International Association of Universities in 2019.
For the last two decades, Dr. Corcoran has taken an interest in the role universities play in society – history, present, future. He is a keen believer in the transformative power of higher education as a driver of global development. He sees diversity, academic freedom and integrity as prerequisites for any form of academic enterprise and as the bedrock of progress. He is therefore proud to share the IAU's mission and to be part of the IAU's global network committed to the shaping of international higher education policy and the formation of a truly global scientific community.
As Deputy Secretary General, he contributes to the organisation's institutional development, the conceptual design of the IAU strategic plan, takes the lead on the thematic priority 'Value-based leadership', and the IAU cooperation with partners and members. He oversees the IAU university leadership programme and the strategic development of the reference publications, including the World Higher Education Database.
Prior to joining the IAU, Dr. Corcoran was Director of Higher Education at SOFIA in Rome where he managed the higher education portfolio in charge of the financial, academic and institutional development of a university in Tanzania - spanning across strategy, governance, recruitment, and internationalisation.
Previously, Dr. Corcoran worked for the University of Kent in the UK, the Federal Chancellor Willy Brandt Foundation and the German Historical Museum in Berlin. Dr. Corcoran has published and lectured on university management, history and epistemic culture and holds a PhD in intellectual history from the European University Institute in Florence and a Master's degree in Reformation and Enlightenment Studies from Trinity College Dublin.